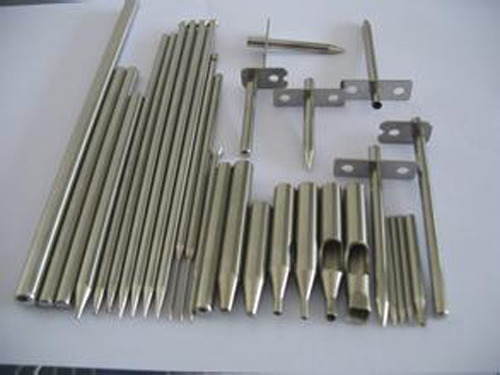 Today's hardware market exceeds supply, and manufacturing companies have begun to focus on high-quality, high-tech products. The transformation and upgrading of China's hardware products industry will usher in a new foreign trade pattern. The biggest change may be the export volume of high-tech products will increase.

The hardware industry has become large-scale Zhejiang, Jiangsu, Shanghai, Guangdong and Shandong provinces and cities are relatively large domestic hardware market. At present, China's daily hardware products industry has entered the world. China has established 14 technological development centers such as zippers, electric shavers, stainless steel vessels, iron pans, blades, and bicycle locks, as well as 16 product centers such as pressure cookers, electric shavers, and lighters. At the same time, China has gradually become one of the largest processing and exporting hardware products in the world.

The hardware industry presents a diversification The hardware professional markets have been built all over the country. At present, the pattern of producing areas and circulation, large and medium-sized, integrated and single types have been formed. The diversification effect can not only gather most of the hardware business operators, but also bring in famous brands at home and abroad, and eventually form one of the largest hardware industry wholesale bases in China.

Transformation and upgrading are of utmost importance. In the past, the hardware market was in short supply. Now it has changed and become oversupply. This change in market conditions has caused manufacturers to focus on high-quality, high-tech products. Transformation and upgrading will be the inevitable trend of future industry development. As the competition among enterprises continues to intensify, the profit margins of major companies are compressed, and the survival of enterprises is facing difficulties. The entire international market is also raising the standards of hardware products, and has put forward more stringent requirements for quality, packaging, and delivery deadlines.

Industry insiders pointed out that the transformation and upgrading of China's hardware products industry will usher in a new foreign trade pattern, and the biggest change may be the increase in exports of high-tech products.
Product advantages:
1. 100% fresh aluminum alloy 6063-T5, iron containing is less than 2% , sturdy and durable, full thickness 3.0mm.
2. 3 layer PVDF color coating, thickness more than 80 microns, excellent weather resistance, never fade,More upscale appearance.
3. 100% fresh virgin Bayer Polycarbonate Sheet, 30-50 micron anti-UV coating, can withstand 75% ultraviolet light, impact strength is 300 times that of ordinary glass, 10 years warranty.
4. The motor adopts the domestic leading brand and is guaranteed for 10 years.
5. Rugged and novel internal design, 3.0mm thick aluminum alloy profile, 4-10mm high strength impact resistant endurance board, can withstand snow loads of 30 to 45 cm.
6. High anti-aluminum structure provides maximum safety even in strong winds (strongest 12 winds) (34m / s strong wind).
Novel structure and easy installation
7. Packaging, protecting the product during shipping and making it easier to install.
FOSHAN KASO BUILDING MATERIAL CO.,LTD , https://www.kasocover.com